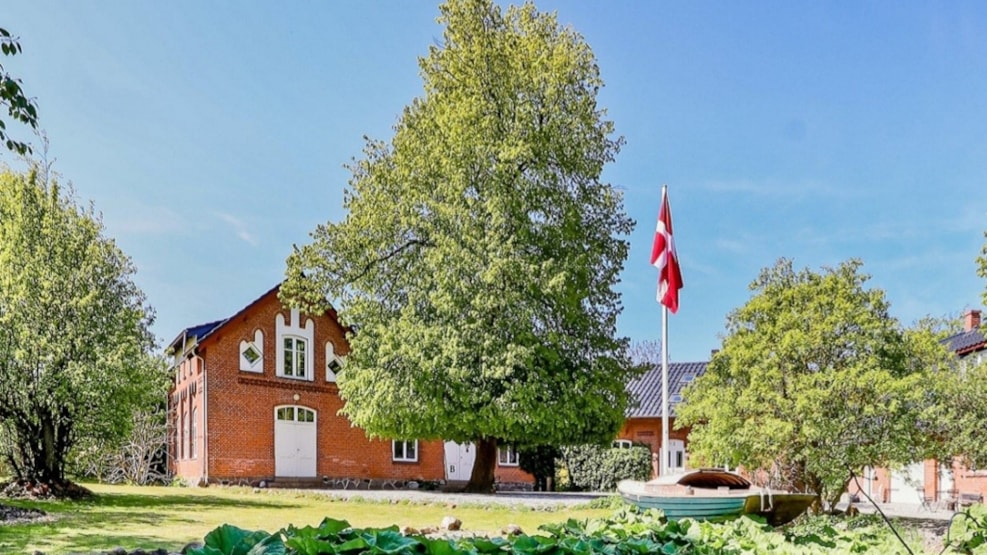 Skovby Old Schools holiday house - "Huset"
Holiday house in a original 1889-village school on western Ærø, near Søby.
This holiday house on western Ærø, near by the port village in Søby, is situated in a former 1889-village school.
To fit in larger groups (14 people and a couple of kids), guests can rent Huset (The House) as they call it, along with two holiday appartments, also sitated on the village school Annekset and Lejligheden.
Included in the price for spending the night in Huset all guests get free linen, a big towel, dishtowel and dishwashing liquid and they are free to hang out in the courtyard and in the cosy garden and use the campfire.
Read more about the holiday home at the old village school Huset.